Built in 1908 facing Niagara Gorge River, Serene Niagara Inn Bed & Breakfast is located close to Niagara Falls.
It's beautifully renovated and modernized, has 4 Queen luxury bedrooms. Only a 10-minute walk to the falls, Casino and Major attractions.
Guests can enjoy a beautiful walk along the riverside. All rooms offer a private washroom, TV, Hairdryer, towels, shampoo, side table, night lamp with USB connection, Fridge, accent chair, wineglass, dressing/work table, hangers, heating/air-conditioning.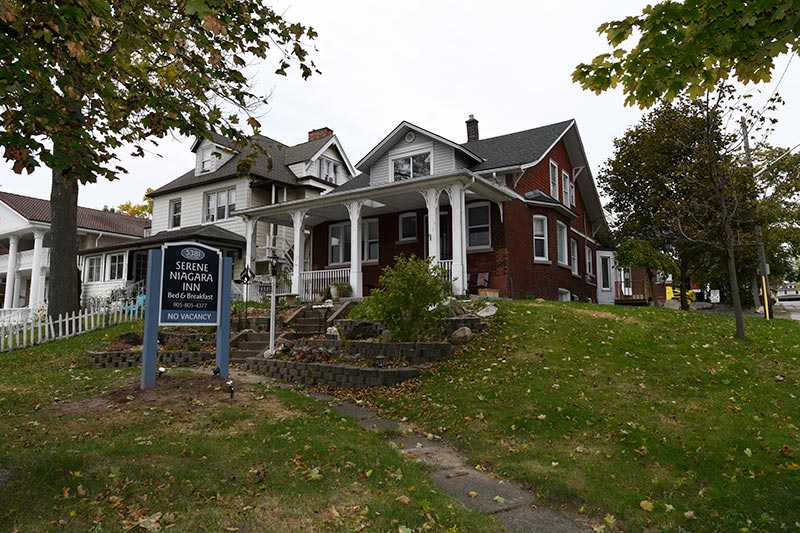 Why SERENE?
Better Rate for Direct Booking
Wonderful Service Guaranteed
Excellent Amenities
Free Parking
Scenic Route and Short walk to Niagara Falls
Modern Day Comforts in Heritage House.
Group Booking – Call us
TESTIMONIALS Pedro
Posted on:
booking.com
Jai was very helpful providing guidance on area attractions and even helped us to book tickets back to Toronto!. Breakfast was excellent. Room is clean and comfortable. Serenne Inn is a full recommendation if in Niagara Falls Sally
Posted on:
booking.com
"The breakfast was surperb with a choice and free flowing coffee and squash." Sapna Aggarwal
Posted on:
google.com
I truly enjoyed my visit at Serene Niagara! Thanks, to owners, Jayshree & Kannan's for their hospitality and welcoming ambience in your beautiful B&B! I appreciated the personal touches and service I received during my stay with our family …
Nearby Attractions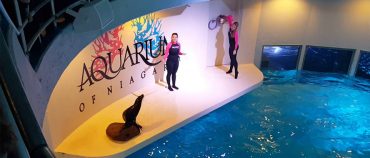 The Aquarium of Niagara is a not-for-profit aquarium in Niagara Falls, New York. Originally privately owned and founded by a group of chemists and other scientists,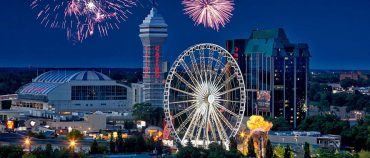 Casino Niagara is a commercial casino located in Niagara Falls, Ontario, Canada. It opened in 1996, on the site of the former Maple Leaf Village amusement park.