Bird Kingdom is an aviary in the tourist district of Niagara Falls, Ontario, Canada. Opened in May 2003, it is the largest free flying indoor aviary in the world. The attraction encompasses approximately 45,000 square feet (4,200 m2), and houses over 350 birds, the majority of which come from Australia, South America, and Africa. It is also home to mammals, reptiles and amphibians which are part of educational programs.
Fallsview Indoor Waterpark is located on 5685 Falls Avenue in Niagara Falls, Ontario, Canada. The waterpark officially opened on 8 May 2006. More than 200,000 US gallons (760,000 l) of water are used to operate this facility.There is a water oasis spanning 125,000 square feet (2.9 acres) that features high-speed water slides among other water-related attractions. An interactive Atlantis-themed aquatic play area.
The Aquarium of Niagara is a not-for-profit aquarium in Niagara Falls, New York. Originally privately owned and founded by a group of chemists and other scientists, it opened on June 12, 1965. Ownership was transferred to a non-profit foundation, the Sea Research Foundation, in 1977, and then to the Niagara Aquarium Foundation in 1994.
Casino Niagara is a commercial casino located in Niagara Falls, Ontario, Canada. It opened in 1996, on the site of the former Maple Leaf Village amusement park. With a prime location beside Clifton Hill, it was originally conceived as a temporary facility until Niagara Fallsview Casino Resort opened but has remained open as a permanent facility. It is the first Casino in Ontario to feature electronic Roulette.
Rainbow Bridge 0.8 km
The Rainbow Bridge is the theme of several works of poetry written in the 1980s and 1990s that speak of an other-worldly place where pets go upon death, eventually to be reunited with their owners. One is a prose poem whose original creator is uncertain. The other is a six-stanza poem of rhyming pentameter couplets, created by a couple to help ease the pain of friends who lost pets.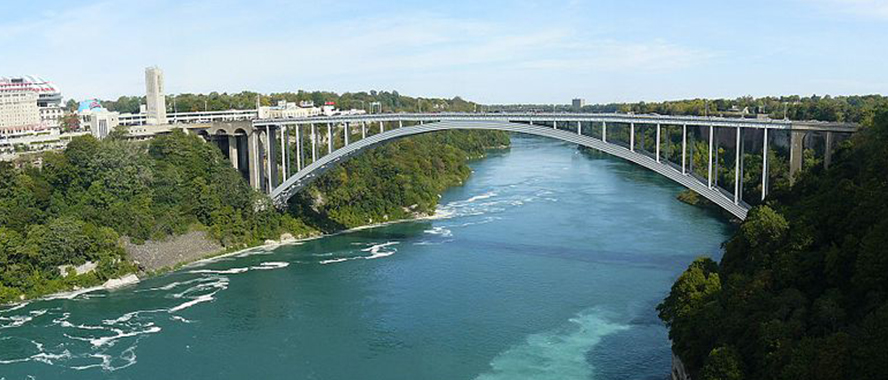 Niagara SkyWheel is a 175-foot (53.3 m) tall Ferris wheel in the middle of Clifton Hill, Niagara Falls, Ontario, Canada. Niagara SkyWheel is a Ronald Bussink Professional Rides designed R60 Giant Wheel, manufactured by Chance Rides and supplied by Chance Morgan. It opened on 17 June 2006, at a cost of $10 million.
Ripley's Believe It or Not! is an American franchise, founded by Robert Ripley, which deals in bizarre events and items so strange and unusual that readers might question the claims. Originally a newspaper panel, the Believe It or Not feature proved popular and was later adapted into a wide variety of formats, including radio, television, comic books, a chain of museums, and a book series.ts.
The 20-minute Voyage to the Falls boat tour that gets you as close as possible to the magnificent Niagara Falls. Journey past the American Falls, Bridal Veil Falls and into the heart of the Canadian Horseshoe Falls aboard Hornblower Niagara Cruises. This legendary boat tour takes place aboard a state-of-the-art Hornblower catamaran.
Niagara Falls State Park is a state park in the City of Niagara Falls in Niagara County, New York, United States. The park, recognized as the oldest state park in the United States, contains the American Falls, the Bridal Veil Falls, and a portion of the Horseshoe Falls (also known as the Canadian Falls).
The Niagara Gorge Discovery Center, also known as the Schoellkopf Geological Museum, is on the American side of Niagara Falls within Niagara Falls State Park and the city of Niagara Falls, New York. It opened in 1971. Its role is to showcase the natural history of the Falls and the Niagara Gorge via the ancient rock layers and minerals. The museum also showcases the history of the Great Gorge Route trolley line and features a number of hiking trails.
Gorge River River 0 km
The New River Gorge Bridge is a steel arch bridge 3,030 feet (924 m) long over the New River Gorge near Fayetteville, West Virginia, in the Appalachian Mountains of the eastern United States. With an arch 1,700 feet (518 m) long, the New River Gorge Bridge was for many years the world's longest single-span arch bridge; it is now the fourth longest.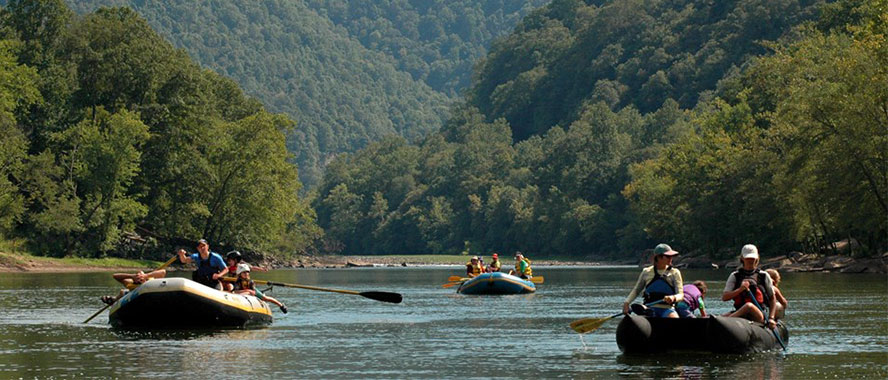 Hard Rock Cafe Restaurant 0.9 km
We're fortunate to have a legacy that permeates our present like a song, not with nostalgia, but as the reminder of a timeless foundation and simple beginnings. With hundreds of unique locations around the world, it's hard to believe that it all started so innocently: the search for a good burger.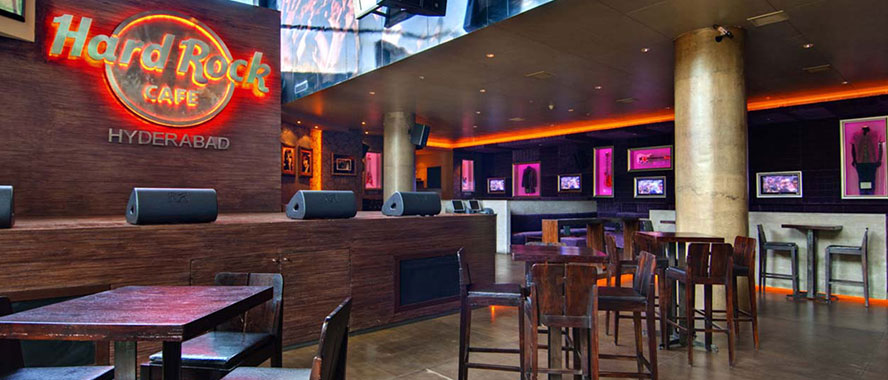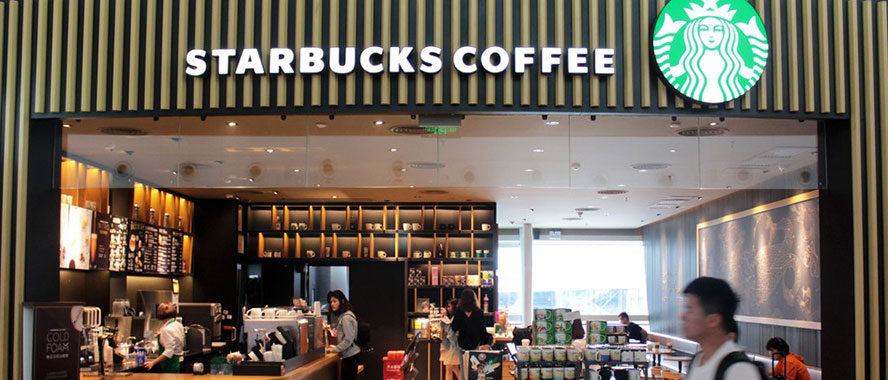 Starbuck Cafe/bar 0.9 km
It happens millions of times each week – a customer receives a drink from a Starbucks barista – but each interaction is unique.It's just a moment in time – just one hand reaching over the counter to present a cup to another outstretched hand.But it's a connection. We make sure everything we do honors that connection – from our commitment to the highest quality coffee in the world, to the way we engage with our customers and communities to do business responsibly.
Clifton Hill Market 0.9 km
Melbourne, the capital city of Victoria, is a patchwork of many suburbs, including Clifton Hill. Boasting a population of 4,200,000 residents, there's never a dull moment in this prominent city. If you're making your way to Clifton Hill from the city's heart, travel 3 miles to the northeast. Visitors hitting the tarmac at Tullamarine Airport will need to go 12 miles to the southeast.